what we do
Our Mission
We share and promote the evolving theology and spirituality of providence, witnessing a preferential option for the poor as we respond to the needs of our global society.
Our Goals
We seek to deepen awareness of Providence, probe theological understanding, share our insights, provide a forum and share our insights on the themes of Providence with others in the faith community through publications and programs.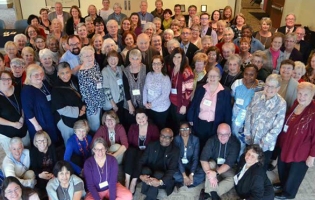 Our Members
We are an association of 13 religious congregations bearing the name and charism of Providence, joined by women and men Associates.
What Is Providence
Providence is that name of God that expresses God's love and care for all creation. Providence brings the motions of human existence into meaning.
what's new?
What's Going On?
Individualized Sabbatical Programs
Choose from a variety of programs designed to foster
holistic integration of body, mind and spirit
Earth Sabbatical
Contact Lorrie Heber at 812.535.2930
or email lheber@spsmw.org